The Meaning Behind the FTU Logo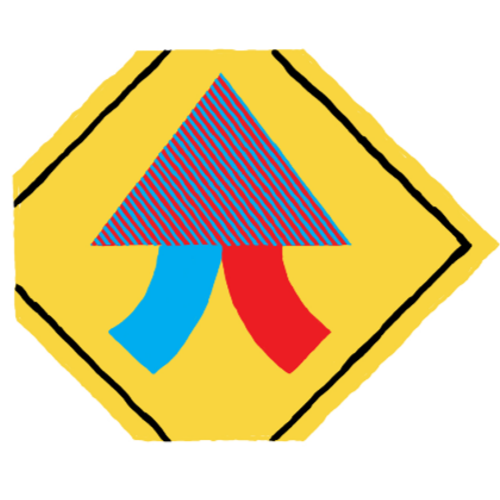 The yellow traffic sign is intended to represent both caution and familiarity.
The Red and Blue represent differing points of view, and the constant flow.
The arrowhead represents the retention of individual identity with the up-close interplay of red & blue, yet creatively mixing to be purple "WE" from a distance. 
Pointing forward or upwards is our aim.  Specifically, to more closely realizing our founders challenge to be We The People . . . created equal under the law . . . in search of life, liberty and happiness.  
Although certain people bristle at the word "fighting," it is kept in our name because it causes pause. The word "fighting" causes some of us to do a double-take. We could substitute words like struggling, or wishing, or listening, or loving, or dialoguing to understand. Questioning the meaning of our words is in fact a core principle for building trust. Another core principle for building trust is a commitment to non-violence.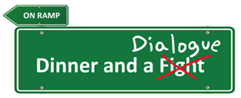 "Fighting to Understand takes on a
certain playfulness, excitement, hard work, and togetherness as we head out On-TheRoad-Again, in search of that 'more perfect union,' with a willingness to shift from
fighting to exploring."