Explore the Book by Short Videos
We get it.  Reading a book is not for everyone.  So, we created a series of videos for bite-size consumption 🙂
We want you to know that Americans are not doomed to be divided! 
We want you to know that you don't have to be a rocket scientist to understand what is dividing us.
We want you to know that we can make a difference.  We The People are ready for United We Stand, we just need to see a path!
Choose from these 3 easy video options, all free.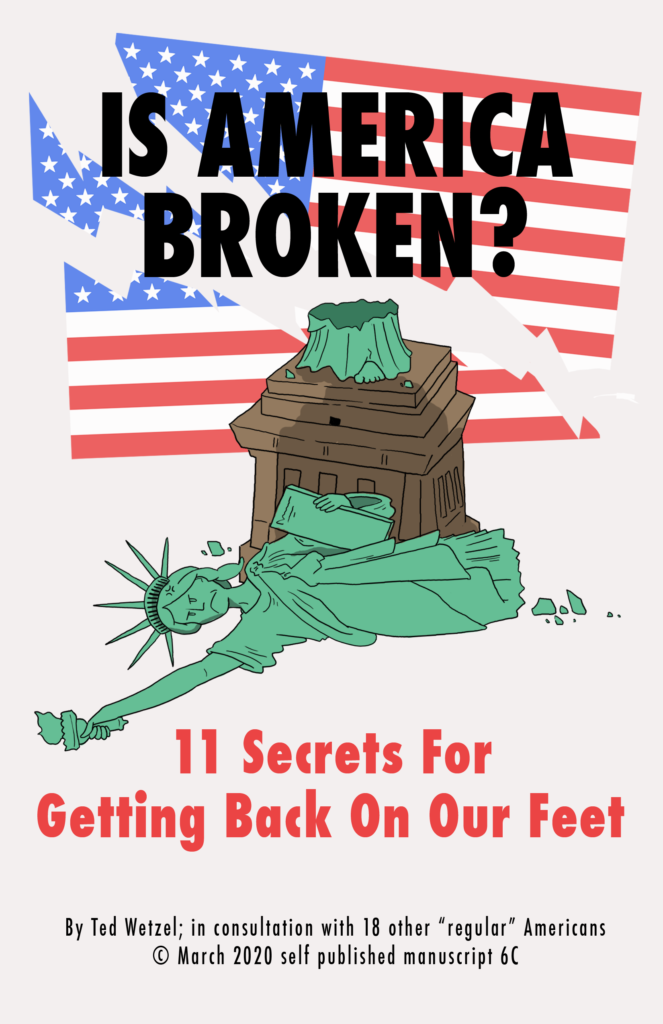 The 11 Essentials in 23 Minutes
This is the most concise video we offer to grasp the essentials of broken-America, and the path for We The People 4.0 to once again become the foundation of American Democracy.
5 Videos to expand on 5 key points.
(1) What is Brain-Dead Government 1.0. (2) Re-establishing trust. (3) The paradox of going-it-alone. (4) The Circle Model: where Liberals and Conservatives actually can meet. (5) Freedom is not free.