While the table below shows some of our differing persuasions, we all desire meaningful spaces for citizens to safely interact and influence change.  There is no way the 11 Secrets would have come to pass without the helpful insights by the 20 New Patriots listed here. The 11 Secrets are imperfect, we are imperfect, and we don't agree on all points.  But we realize it is 
far better to be imperfectly together than to be both imperfect AND alone.  
For the sake of something bigger than ourselves, the American experiment, the 20 of us remain eager, despite our differences, to engage.  We hope you will too! 
First a summary table of the collaborators, followed by individual introductions.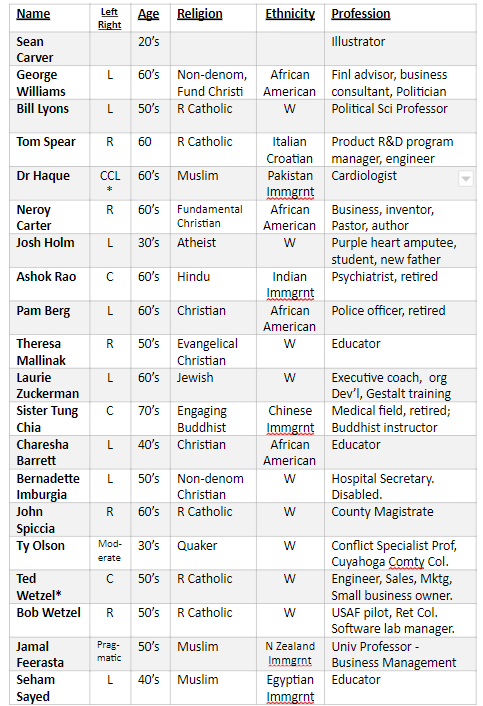 In addition to the 20 of us listed here, there were over 180 other interviews conducted for the book!
Sean Carver (illustrator) 
Theresa Mallinak
George Williams
Ty Olson
Dr Haque
Bob Wetzel
Josh Holm